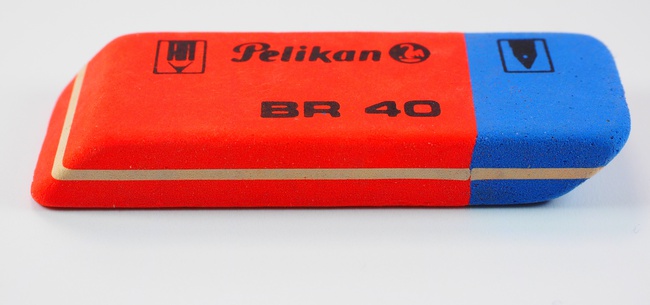 15 Movie Quotes about Mistakes
15 qtes
–
November 6, 2022
Mistakes are proof that you are trying
Making a mistake feels bad, but no one is immune to making mistakes, we are human, after all! You can't avoid them entirely, no matter what you do. What matters more is your response afterward. They can be excellent learning opportunities. Learning from failure is often the key to success because you improve your skills and grow in various ways. However, this is not an excuse for careless behavior! Making mistakes is OK, as long as you act intelligently, in good faith, and keep your risk-taking within agreed boundaries. Check out our best movie quotes about mistakes to learn something new while relaxing on the couch.
From the TV Series: The Flash
"If every time you make a mistake you just rush in to fix it, you're only gonna make things worse."
Grant Gustin - Barry Allen
From the TV Series: Hannah Montana
"Everybody makes mistakes. Everybody has those days."
Miley Cyrus - Miley Stewart
From the TV Series: Desperate Housewives
"Suburbia is a place filled with responsible people trying to live responsible lives. Of course, even the most responsible among us, has mistakes in their past. Mistakes they'd like to forget. Mistakes that sometimes come back to haunt them."
Brenda Strong - Mary Alice Young
From the TV Series: Rick and Morty
"How many of these are just horrible mistakes I made? I mean, maybe I'd stop making so many if I let myself learn from them."
Justin Roiland - Rick Sanchez
From the TV Series: Grey's Anatomy
"It turns out sometimes you have to do the wrong thing. Sometimes you have to make a big mistake to figure out how to make things right. Mistakes are painful, but they're the only way to find out who we really are."
Jeffrey Dean Morgan - Denny Duquette
From the movie: Promising Young Woman
"None of us want to admit when we've made ourselves vulnerable, when we made a bad choice. And those choices, those mistakes, can be so damaging, and really regrettable."
Connie Britton - Dean Walker
From the TV Series: Who Killed Sara?
"Natural selection doesn't make mistakes. "
Ginés García Millán - César
"A pilot never stops acquiring knowledge. You'll make mistakes, everyone does. Just learn from them."
Jeff Kober - LT Cook
From the movie: Love and Monsters
"Good instincts are earned by making mistakes."
Michael Rooker - Clyde
From the TV Series: How I Met Your Mother
"So really the biggest mistake would be not to make that mistake, because then you'll go your whole life not knowing if something was a mistake or not."
Alyson Hannigan - Lily Aldrin
From the TV Series: How I Met Your Mother
"The future is scary, but you can't just run back to the past because it's familiar. Yes it's tempting, but it's a mistake."
Cobie Smulders - Robin Scherbatsky
From the TV Series: Stranger Things
"Make mistakes, learn from them and when life hurts you, because it will, remember the hurt. The hurt is good. It means you're out of that cave."
David Harbour - Jim Hopper
From the TV Series: Gossip Girl
"If I cut everyone in my life who made a mistake, I wouldn't have anyone left."
Blake Lively - Serena van der Woodsen
From the movie: The Upside
"- Philip Lacasse: People make mistakes.
- Dell Scott: I don't know. I've made so many."
Bryan Cranston - Philip Lacasse
Kevin Hart - Dell Scott
From the movie: Long Shot
"I feel like maybe you want me to kiss you right now but I don't want to make the same stupid mistake I made 25 years ago."
talking to Charlotte
Seth Rogen - Fred Flarsky