"Out of Time" quotes
(2003)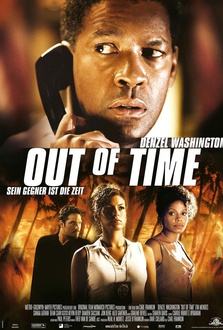 Title Out of Time
Year 2003
Director Carl Franklin
Genre Drama, Crime, Romance, Thriller

Plot – Matt Lee Whitlock is Banyan Key town police commander and must investigate two heinous crimes. During the researches he discovers to be the main suspect, so he begins a race against time to solve the case before his own colleagues do it. The truth is by his side but time is running out.
All actors – Denzel Washington, Eva Mendes, Sanaa Lathan, Dean Cain, John Billingsley, Robert Baker, Alex Carter, Antoni Corone, Terry Loughlin, Nora Dunn, James Murtaugh, Peggy Sheffield
show all
"Out of Time" Quotes 1 quote
I wish he had the balls to walk up, look me in the eye, and say: "I'm bangin' your wife". At least then I could respect him.