"Animalympics" quotes
(1980)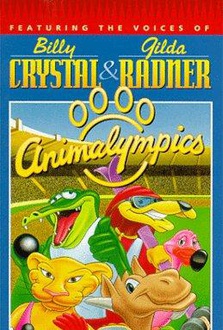 Title Animalympics
Year 1980
Director Steven Lisberger
Genre Comedy, Sport, Family, Animation

Plot – In a charming island in the South Seas there are the Olympic Games of the animals, to which all species participate. Among the anthropomorphic beasts there are the elephantine Olga Elefantova, the dachshund Kurt Kuffner, the Asian duck Kwakimoto and the African lioness Kit. Furthermore, there are jumping crocodiles and gymnastic weasels.
All actors – Gilda Radner, Billy Crystal, Harry Shearer, Michael Fremer
show all
"Animalympics" Quotes 2 quotes
I am in training, always. In my life, there is no time for women. It is all "run-run-run". Because of this, I am "chaste".