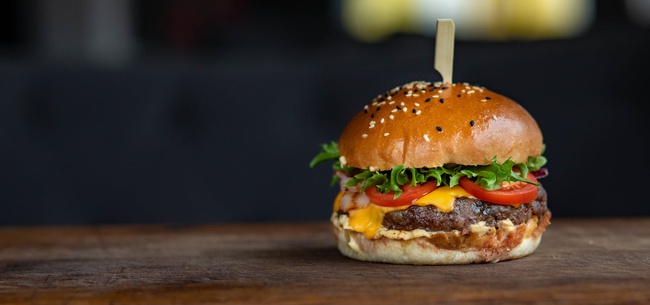 15 Movie Quotes about Food
A moment on the lips, a lifetime on the hips!
That's what someone might think now that summer is right around the corner. Everyone loves delicious food, weather it is healthy or junk food (guilty here) but we also love a good summer body, right? Of course, you don't have to eat boring food just because it is low in calories. There are plenty of creative, healthy and affordable plate ideas. Many food bloggers publish interesting recipes so you don't have to be a Michelin Star chef to enjoy tasty food.
From the TV Series: Orange Is the New Black
"This food looks like something a walrus would regurgitate to feed its least favorite baby."
Laura Prepon - Alex Vause
From the movie: Flora & Ulysses
"It's a Pop Tart. It's kind of like a donut that got run over by a car."
Matilda Lawler - Flora
From the movie: To All the Boys: P.S. I Still Love You
"The bigger the menu, the fancier the restaurant. Everybody knows that. It's actually a two-fork restaurant. They give you the second one just in case you knock the first one off the table."
Noah Centineo - Peter
From the animation: Soul
"Don't miss out on the joys of life. Like, uh, Pizza."
Jamie Foxx - Joe
From the TV Series: How I Met Your Mother
"I finally found the one, Marshall. Her name is Bacon."
Josh Radnor - Ted Mosby
From the TV Series: How I Met Your Mother
"I wound up shame-eating the whole pizza. I woke up all greasy and sweaty. My sheets looked like what they wrap deli sandwiches in. Maybe I should join a gym. "
Josh Radnor - Ted Mosby
From the TV Series: How I Met Your Mother
"That cake. Best cake I ever had. Seriously, my stomach was like, 'Hey bro, I don't know what you're eating cause I don't have any eyes but it's basically awesome, so keep sending it down Gullet Alley."
Jason Segel - Marshall Eriksen
From the TV Series: Friends
"Joey doesn't share food!"
Matt LeBlanc - Joey Tribbiani
From the movie: Around the World in 80 Days
"Steward, my Thursday midday meal has always been and will always be hot soup, fried sole, roast beef and Yorkshire pudding, baked potatoes, suet pudding and treacle."
David Niven - Phileas Fogg
From the movie: Carbon Copy
"- Vivian Whitney: Roger, we're having chicken for dinner.
- Roger Porter: I just love chicken, ma'am.
- Vivian Whitney: I know you do."
Susan Saint James - Vivian Whitney
Denzel Washington - Roger Porter
From the movie: Weird Science
"How 'bout a nice greasy pork sandwich served in a dirty ashtray?"
Bill Paxton - Chet Donnelly
From the movie: Phantom Thread
"As I think you know, Alma, I prefer my asparagus with oil and salt. And knowing this, you've prepared the asparagus with butter. Now, I can imagine in certain circumstances being able to pretend that I like it made this way. Right now, I'm just admiring my own gallantry for eating it the way you've prepared it."
Daniel Day-Lewis - Reynolds Woodcock
From the movie: The Iron Giant
"He wants us to hold the mustard and the mayo. How about just hold the flavor altogether?"
talking to other waitress in background
Jennifer Aniston - Annie Hughes
From the movie: Halloween: Resurrection
"Never underestimate the effect of a poor diet. Too much protein, not enough zinc. Next thing you know, you're cutting up bodies in the bathtub. I mean, look at Hitler. He was a vegetarian. The brother was seriously malnourished."
Sean Patrick Thomas - Rudy
From the movie: Peggy Sue Got Married
"- Richard Norvik: I have this theory that time is like a burrito. A burrito is this mexican food that I had when my parents took me to Disneyland.
- Peggy Sue: I know what a burrito is."
Barry Miller - Richard Norvik
Kathleen Turner - Peggy Sue
You may also be interested in: