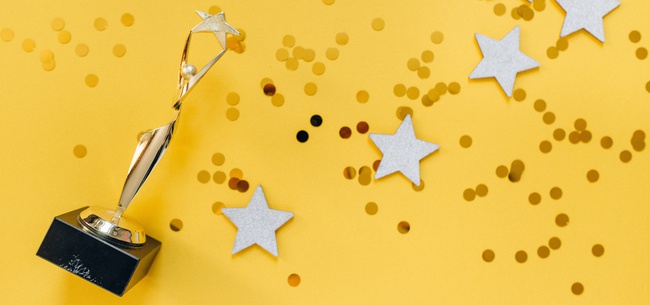 15 Movie Quotes about Success
Success is a journey not a destination
Many of us chase career titles, money, or social status, and yet we don't feel successful when we get those things. That's because success is something that you have to define for yourself, only you know what drives your happiness and helps you find your purpose in life. A one-size-fits-all approach is impossible when it comes to success. It can be as simple as being able to do the things you love or giving back to the world and making a difference or having a career progression. But one thing is true for everyone, it's never too late to write your success story. Get some motivation from our best movie quotes about success.
From the movie: Lady Bird
"Money is not life's report card. Being successful doesn't mean anything in and of itself. It just means that you're successful. But that doesn't mean that you're happy."
Laurie Metcalf - Marion McPherson
From the movie: Harry Potter and the Deathly Hallows: Part 2
"It is the quality of one's convictions that determines success, not the number of followers."
David Thewlis - Remus Lupin
From the TV Series: 2 Broke Girls
"Scaring people into participating is not success, it's Scientology."
Kat Dennings - Max Black
From the TV Series: Bridgerton
"There is nothing quite like the sweet-scented smell of success."
Julie Andrews - Lady Whistledown
From the TV Series: House of Cards
"You build your future, it isn't handed to you."
Kevin Spacey - Francis Underwood
From the TV Series: House of Cards
"Success is a mixture of preparation and luck."
Kevin Spacey - Francis Underwood
From the TV Series: Better Call Saul
"Got to look successful to be successful."
Bob Odenkirk - Jimmy McGill
From the TV Series: Modern Family
"Success is 1% inspiration, 98% perspiration, and 2% attention to detail."
Ty Burrell - Phil Dunphy
From the TV Series: Grey's Anatomy
"If you aren't willing to keep looking for light in the darkest of places without stopping, even when it seems impossible, you will never succeed."
Caterina Scorsone - Dr. Amelia Shepherd
From the movie: Whiplash
" I think being the greatest musician of the 20th century is anybody's idea of success."
Miles Teller - Andrew
From the movie: From Russia with Love
"I shall put my plan into operations straight away - and there will be no failure."
Vladek Sheybal - Kronsteen
From the TV Series: New Girl
"I'm only attracted to guys who are afraid of success and think someone famous stole their idea."
Zooey Deschanel - Jess Day
From the movie: Sweet Smell of Success
"I am tasting my favorite new perfume - success!"
Tony Curtis - Sidney Falco
From the movie: Birds of Prey: And the Fantabulous Emancipation of One Harley Quinn
"You know what they say: behind every successful man is a badass broad."
Margot Robbie - Harley Quinn
From the movie: Say Anything...
"People think that we're crazy. It will never work. You're going to fail... Those are the beginning of every great success story."
Ione Skye - Diane Court