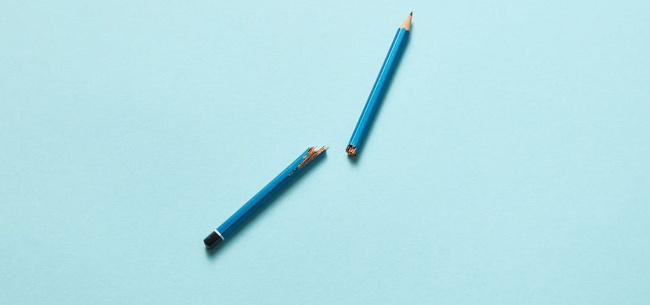 15 Movie Quotes about Failure
Failure is part of success
Failure is a part of life, whether you like it or not. Sometimes you get knocked down by life but how you react is what matters. The fear of failure limits a lot of people who might have been successful if they had tried. In every process of reaching a goal, you will encounter challenges and obstacles. When you accept failure as part of the process, you will be encouraged to never give up. Try again and again until you reach your goal. For more motivation check out our best movie quotes about failure.
From the TV Series: Hannah Montana
"Everybody makes mistakes. Everybody has those days."
Miley Cyrus - Miley Stewart
From the TV Series: My Hero Academia
"Sometimes I do feel like I'm a failure. Like there's no hope for me. But even so, I'm not gonna give up."
Daiki Yamashita - Izuku Midoriya
From the TV Series: Atypical
"I'm upset because I hate living with Zahid but I can't move back home because my mom thinks I'm gonna fail and I have to prove her wrong."
Keir Gilchrist - Sam Gardner
From the TV Series: Grey's Anatomy
"Knowing is better than wondering. Waking is better than sleeping, and even the biggest failure, even the worst, beats the hell out of never trying."
Ellen Pompeo - Dr. Meredith Grey
From the animation: The Mitchells vs the Machines
"Failure hurts, kid. I want you to have a back-up plan."
Danny McBride - Rick Mitchell
From the movie: Avengers: Infinity War
"- Steve Rogers: Together.
- Tony Stark: We'll lose.
- Steve Rogers: Then we'll do that together, too."
Chris Evans - Steve Rogers
Robert Downey Jr. - Tony Stark
From the movie: Avengers: Infinity War
- Loki: If you're going to Earth, you might want a guide. I do have a bit of experience in that arena.
- Thanos: Well, if you consider "failure" experience.
- Loki: I consider "experience" experience.
Tom Hiddleston - Loki
Josh Brolin - Thanos
From the movie: Avengers: Infinity War
"I know what it's like to lose. To feel so desperately that you're right, yet to fail nonetheless. It's frightening, turns the legs to jelly. I ask you to what end? Dread it. Run from it. Destiny arrives all the same. And now it's here. Or should I say, I am."
Josh Brolin - Thanos
From the movie: The Irishman
"You might be demonstrating a failure to show appreciation."
talking to Hoffa
Joe Pesci - Russell Bufalino
From the movie: The Private Life of Sherlock Holmes
"We all have occasional failures. Fortunately Dr. Watson never writes about mine."
Robert Stephens - Sherlock Holmes
From the movie: Bad Times at the El Royale
"Miles, I fell down. I'm old. Shit happens, get the whiskey."
Jeff Bridges - Father Daniel Flynn
From the movie: The Bells of St. Mary's
"If we don't fail sometimes, our successes won't mean anything. You must have courage. Don't give up."
Ingrid Bergman - Sister Mary Benedict
From the movie: Say Anything...
"People think that we're crazy. It will never work. You're going to fail... Those are the beginning of every great success story."
Ione Skye - Diane Court
From the movie: The Cat's Meow
"Failure is a character builder."
Cary Elwes - Thomas Ince
From the movie: Dark Places
"Don't be discouraged - every relationship you have is a failure, until you find the right one."
Charlize Theron - Libby Day