"Barb Wire" quotes
(1996)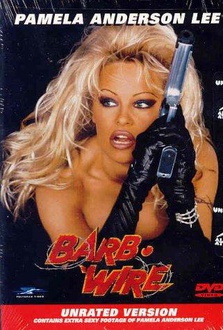 Title Barb Wire
Year 1996
Director David Hogan
Genre Sci-Fi, Action

Plot – Barb Wire rescues a girl who has the AIDS antidote. This movie is based on an American comic.
All actors – Amir AboulEla, Adriana Alexander, David Andriole, Vanessa Lee Asher, Ron Balicki, Jennifer Banko, Candace Kita, Xander Berkeley, Tony Bill, Alex Bookston, Gil Borgos, Andre Rosey Brown
show all
"Barb Wire" Quotes 4 quotes
"I abhor torture. But your words just don't match your thoughts. There are too many details you're just not sharing with us. Our little mind-reading device doesn't lie."

"She's had plastic surgery. Her face has changed. You won't recognize her. You'll never find her."

- Axel: What happened to "Barb doesn't take sides"?
- Barb Wire: Keep it to yourself.