"Maleficent" quotes
(2014)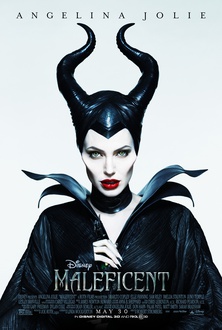 Title Maleficent
Year 2014
Director Robert Stromberg
Genre Adventure, Family, Fantasy, Action

Plot – This movie tells the "Sleeping Beauty" fairy tale from Maleficent's point of view, the evil fairy. Once she was a pure-hearted woman and used to live an idyllic life surrounded by the peace of the forest. When invaders threatened her harmony, Maleficent tried fiercely to protect her land., but she fell victim of a ruthless betrayal. Now Maleficent is still hardened and determined to get revenge. As the successor of the invader is about to have a baby, the fairy launches a cruel and irrevocable curse on the newborn Princess Aurora. As the girl can restore peace between the two lands, Maleficent accomplishes radical actions that will change forever both human and the forest kingdoms.
All actors – Angelina Jolie, Elle Fanning, Sharlto Copley, Lesley Manville, Imelda Staunton, Juno Temple, Sam Riley, Brenton Thwaites, Kenneth Cranham, Sarah Flind, Hannah New, Isobelle Molloy, Michael Higgins, Ella Purnell, Jackson Bews, Angus Wright, Oliver Maltman, Gary Cargill, John O'Toole, Harry Attwell, Anthony May, James Hicks, Stephan Chase, Mark Caven, Chris Leaney, Jamie Maclachlan, Shaun Smith, Vivienne Jolie-Pitt, Eleanor Worthington-Cox, John Macmillan, Tim Treloar, Peter G. Reed, Marama Corlett, Liam McKenna, Steven Cree, Janet McTeer, , Karen Anderson, Lasco Atkins, James Ayling, James Ballard, David Boat, Adam Bond, Scott Bradley, Sophie-Anna Brough, Alfred Camp, Max Cavenham, Raf Cross, Nick Donald, Terri Douglas, Damon Driver, Josh Dyer, Stephanie Elstob, Sandy Fox, Craig Garner, Alex Gillison, Victoria Gugenheim, Daniel Harland, John Heartstone, Matt Hookings, Craig Izzard, Ceri Jerome, Pax Jolie-Pitt, Zahara Jolie-Pitt, Lee Edward Jones, Hrvoje Klecz, Alex Marek, João Costa Menezes, Karen Mkrtchyan, Matthew John Morley, Edd Osmond, Jo Osmond, Andrew James Porter, Guy Potter, Marc Rolfe, Julian Seager, Jamie Sives, Peter Stacey, Daniel Stisen, Richard Summers-Calvert, Leo Suter, Tom Swacha, Daniel Westwood, Christian Wolf-La'Moy
show all
"Maleficent" Quotes 6 quotes
"Royalty. Nobility. Gentry. How quaint. Even the rabble."




"- Aurora: All the other fairies fly, why don't you?
- Maleficent: I had wings once, and they were strong. But they were stolen from me."


"I will not ask your forgiveness because what I have done to you is unforgivable. I was so lost in hatred and revenge. Sweet Aurora, you stole what was left of my heart. And now I have lost you forever. I swear, no harm will come to you as long as I live. And not a day shall pass that I don't miss your smile."

"True love does not exist."




The story is not quite as you were told, and I should know, for I was the one they called "Sleeping Beauty". In the end, my kingdom was united not by a hero or a villain, as legend had predicted, but by one who was both hero and villain. And her name was Maleficent.