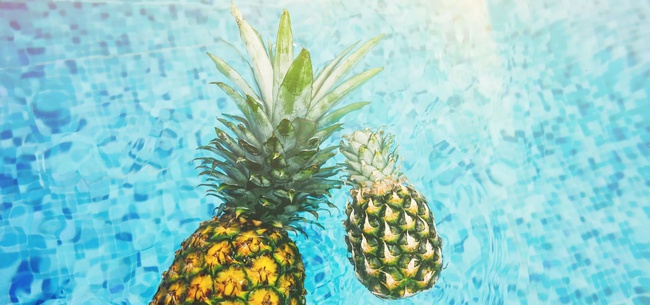 10 Movie Quotes about Summertime
Hair gets lighter. Skin gets darker. Days get longer. Life gets better! Yes we're talking about summer. After those long winter months and what seemed like years of quarantine and bad news, we all definitely need some Vitamin sea and relaxing time. We missed just being carefree, light-hearted and overall that happy-go-lucky attitude you get during summer season. Wether you're looking for some sweet summertime nostalgia or just searching for that perfect caption to level up your Insta-game, here are some of the best summertime movie quotes to spark your summer wanderlust.
p.s. Don't forget the sunscreen!
From the movie: High School Musical 2
"- Troy Bolton: Your summer activities consultant has arrived.
- Gabriella Montez: Hopefully some of those activities will include a job.
- Troy Bolton: Hey, whatever happens, as long as we're together, it's cool, right?"
Zac Efron - Troy Bolton
Vanessa Hudgens - Gabriella Montez
From the movie: Things to Do in Denver When You're Dead
"Remember when you was a kid and you would spend the whole year waiting for summer vacation and when it finally came it would fly by just like that? It's funny, Jimmy, life has a way of flying by faster than any old summer vacation really fucking does."
Bill Nunn - Easy Wind
From the movie: Spider-Man: Far from Home
"- Peter Parker: I think Nick Fury just hijacked our summer vacation.
- Ned Leeds: Awesome."
Tom Holland - Peter Parker
Jacob Batalon - Ned Leeds
From the movie: Careful What You Wish For
"There's something about the summer... the promise that anything could happen. And in my case, it did."
Nick Jonas - Doug Martin
From the movie: It
"- Mrs. Starret: A boy should be spending his summer outside with friends. Don't you have any friends?
- Ben Hanscom: Can I have the book now?"
Elizabeth Saunders - Mrs. Starret
Jeremy Ray Taylor - Ben Hanscom
From the movie: Frozen
"Winter's a good time to stay in and cuddle / But put me in summer and I'll be a... happy snowman!"
singing
Josh Gad - Olaf
From the movie: Gone Fishin'
"- Young Joe: This summer's gonna be great, right, Gus?
- Young Gus: Yeah, it can't get any worse than last summer.
- Young Joe: That's for sure. See, last summer was a learning experience. For instance, we know where my father keeps his cigars."
Frankie Nasso - Young Joe
Norman D. Golden II - Young Gus
From the movie: The Notebook
"Summer romances begin for all kinds of reasons, but when all is said and done, they have one thing in common. They're shooting stars, a spectacular moment of light in the heavens, fleeting glimpse of eternity, and in a flash they're gone."
Ryan Gosling - Noah
From the movie: Raise Your Voice
"People change Robin, I'm not the same person I was last summer and neither are you."
Oliver James - Jay Corgan
From the movie: The Sandlot
"I've been coming here every summer of my adult life, and every summer there she is oiling and lotioning, lotioning and oiling... smiling. I can't take this no more!"
at the pool, the girl lifeguard is putting on sunscreen
Chauncey Leopardi - Michael 'Squints' Palledorous
You may also be interested in: