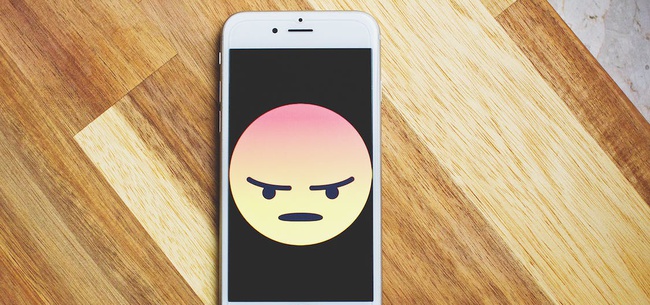 15 Movie Quotes about Anger
15 qtes
–
February 21, 2023
Where there is anger, there is pain
Feeling anger is normal. Everyone feels angry at different times and to varying degrees. Anger is not the problem. What can be problematic is what we do with our anger. It is important to understand when our anger becomes toxic and harms others or ourself. While anger and pain may be causing you problems, you can do something about these emotions. Learning how to effectively deal with and manage both is crucial in being able to live a healthy and happy life. Check out our list of the best movie quotes about anger and how to cope with it.
From the movie: Moonrise Kingdom
"Sam-What happened to your hand?
Suzy-I got hit in the mirror.
Sam-Really? How did that happen?
Suzy-I lost my temper at myself."
Jared Gilman - Sam
Kara Hayward - Suzy
From the TV Series: That '70s Show
"Kitty Forman-Red, there are five stages of grieving: denial, anger, bargaining, depression, and acceptance.
Red Forman-Kitty, I've got two stages: anger, and drinking."
Kurtwood Smith - Red Forman
Debra Jo Rupp - Kitty Forman
From the TV Series: 2 Broke Girls
"You can't give hipsters a microphone, that's like throwing gasoline on a pretentious fire!"
Kat Dennings - Max Black
From the TV Series: She-Hulk: Attorney at Law
"I'm great at controlling my anger. I do it all the time. When I'm catcalled in the streets. When incompetent men explain my own area of expertise to me. I do it pretty much every day. Because if I don't, I will get called emotional, or difficult, or might just literally get murdered. "
Tatiana Maslany - Jennifer Walters
From the movie: The Adam Project
"I think it's easier to be angry than it is to be sad. And I guess, when I get older, I forget that there's a difference."
Walker Scobell - Young Adam
From the TV Series: And Just Like That...
"Life is too short to hold a grudge. "
Molly Price - Susan Sharon
From the TV Series: You
"He gets mad at you and he hurts you. He says he's sorry it will never happen again, and he gives you flowers, right? There are a lot of bad men out there, but sometimes you can't tell until it's too late."
Aidan Wallace - Little Joe
From the TV Series: Sons of Anarchy
"Anger clouds judgment and it makes us do things that we end up regretting—things we can never take back."
Taylor Sheridan - Deputy Chief David Hale
From the TV Series: Sons of Anarchy
"There's an old saying, 'That which doesn't kill you, makes you stronger' I don't believe that. I think the things that try to kill you make you angry and sad. Strength comes from the good things - your family, your friends, the satisfaction of hard work. Those are the things that'll keep you whole. Those are the things to hold on to when you're broken."
Charlie Hunnam - Jackson 'Jax' Teller
From the TV Series: The Good Place
"You humans have so many emotions! You only need two: anger and confusion!"
Ted Danson - Michael
From the TV Series: The Good Place
"Michael-You're mad at me.
Eleanor-I'm not mad, I'm just disappointed.
Michael-Oh, come on! Everyone knows that's worse."
Kristen Bell - Eleanor Shellstrop
Ted Danson - Michael
From the movie: Beauty and the Beast
"People say a lot of things in anger. It is our choice whether or not to listen.

"
Emma Thompson - Mrs. Potts
From the movie: Locked Down
"That's what I'm doing now. Hanging on and screaming but you can't hear me. Nobody can."
Anne Hathaway - Linda
From the movie: Star Wars: Episode VIII - The Last Jedi
"- Kylo Ren: I'll destroy her. And you. And all of it.
- Luke Skywalker: No. Strike me down in anger and I'll always be with you. Just like your father."
Adam Driver - Kylo Ren
Mark Hamill - Luke Skywalker
From the TV Series: The Crown
"People have to be angry at someone. But as leader, one cannot simply react to everything."
John Lithgow - Winston Churchill