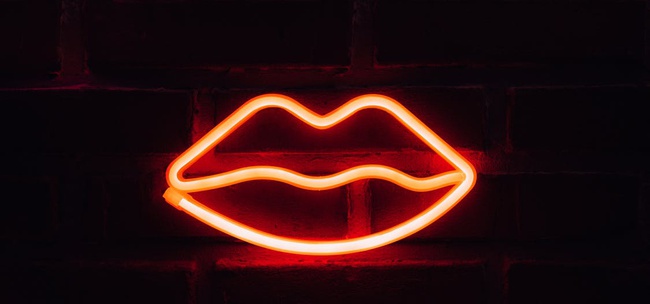 15 Movie Quotes about Kissing
Happy International Kissing Day!
No matter which type of kissing you prefer, this simple but powerful gesture is an age-old practice with significance that extends far beyond just romance. But did you know it also has scientifically proven health benefits? It boosts your immunity, keeps your stress levels down and your mood high...it even protects against tooth decay because kissing increases saliva production and this saliva washes away bacteria that can cause cavities, tooth decay and plaque build-up. Kissing just makes us all happier so go celebrate with our top 15 romantic movie quotes about kissing!
From the TV Series: Gilmore Girls
"It was a great kiss. If one of us had been a frog, it would have had some seriously impressive consequences."
Lauren Graham - Lorelai Gilmore
From the TV Series: Euphoria
"Kissing is worse. It's so much more intimate."
Alexa Demie - Maddy Perez
From the TV Series: Grey's Anatomy
"For a kiss to be really good, you want it to mean something. You want it to be with someone you can't get out of your head, so that when your lips finally touch you feel it everywhere. A kiss so hot and so deep you never want to come up for air. You can't cheat your first kiss. Trust me, you don't want to. Cause when you find that right person for a first kiss, it's everything."
Justin Chambers - Dr. Alex Karev
From the TV Series: The Good Place
"Kissing is gross. You just mash your food holes together. It's not for that."
Ted Danson - Michael
From the movie: A Summer Place
"- Molly Jorgenson: Is kissing me tough?
- Johnny Hunter: Stopping after one is."
Sandra Dee - Molly Jorgenson
Troy Donahue - Johnny Hunter
From the movie: Invasion of the Body Snatchers
"I've been afraid a lot of times in my life. But I didn't know the real meaning of fear until... until I had kissed Becky."
Kevin McCarthy - Dr. Miles J. Bennell
From the movie: Kiss Me Deadly
"Kiss me, Mike. I want you to kiss me. Kiss me. The liar's kiss that says I love you, and means something else."
Gaby Rodgers - Lily Carver aka Gabrielle
From the movie: A Matter of Life and Death
"Ah, these English! What is the good of kissing a girl if she does not feel it?"
Marius Goring - Conductor 71
From the movie: Amarcord
"I didn't know people kissed like that. Did you? With their tongues going in and out?"
talking to Father Balosa
Bruno Zanin - Titta
From the movie: Duel in the Sun
"If I'm not good enough to marry, I'm not good enough to kiss."
Jennifer Jones - Pearl Chavez
From the movie: The Great Gatsby
"I knew that when I kissed this girl, I would be forever wed to her."
about Daisy Buchanan
Leonardo DiCaprio - Jay Gatsby
From the movie: Legend
"- Lili: Are you afraid to kiss me, Jack?
- Jack: I'm afraid you'll break my heart."
Mia Sara - Lili
Tom Cruise - Jack
From the movie: The Grifters
"I looked and I looked and believe me, brother, I kissed a lot of fucking frogs, and you're my prince!"
talking to Roy Dillon
Annette Bening - Myra Langtry
From the animation: The Simpsons Movie
"- Marge Simpson: Mmmm, best kiss of my life.
- Homer Simpson: Best kiss of your life, so far."
Julie Kavner - Marge Simpson
Dan Castellaneta - Homer Simpson
From the movie: My Stepmother Is an Alien
"- Steven Mills: Would you mind if I kissed you?
- Celeste Martin: Does it hurt?
- Steven Mills: Not the way I do it."
Celeste is an alien and she doesn't know how to approach a man
Dan Aykroyd - Steven Mills
Kim Basinger - Celeste Martin