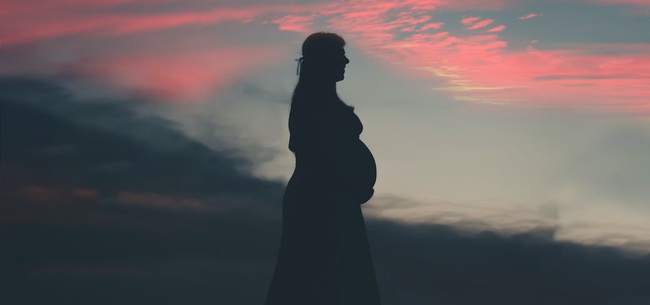 15 Movie Quotes about Mothers
Happy Mother's Day!
Mothers and their children are two spirits in one body. They are the strongest people on earth, giving us love and doing everything in their power to protect us. So, it's important that we have a day dedicated to thanking them for all they have done for us, although that is impossible because we can't thank them enough. Here are some of the most beautiful movie quotes to celebrate our mommy.
From the movie: White Oleander
"No matter how much she damaged me, no matter how flawed she is. I know my mother loves me."
Alison Lohman - Astrid Magnussen
From the movie: Snatched
"For 18 years your mother is the most important person to you in your entire life. And then... and then... One day poof! You're gone. And then what are you supposed to do. Like, just adjust? Just like that?"
Goldie Hawn - Linda Middleton
From the movie: Rumor Has It...
"All women become like their mothers, that is their tragedy. No man does, that's his."
Kathy Bates - Aunt Mitsy
From the movie: 3:10 to Yuma
"Even bad men love their mommas."
Russell Crowe - Ben Wade
From the TV Series: Who Killed Sara?
"If a mother doesn't protect her children, who will?"
Claudia Ramírez - Mariana
From the TV Series: The Queen's Gambit
"Though I'm no longer a wife, except by a legal fiction, I believe I can learn to be a mother."
Marielle Heller - Alma Wheatley
From the movie: The Manchurian Candidate
"It's a terrible thing to hate your mother. But I didn't always hate her. When I was a child, I only kind of disliked her."
Laurence Harvey - Raymond Shaw
From the movie: Psycho
"- Marion Crane: Do you go out with friends?
- Norman Bates: A boy's best friend is his mother."
Janet Leigh - Marion Crane
Anthony Perkins - Norman Bates
From the movie: The Diary of a Teenage Girl
"I always thought I wanted to be exactly like my mom. But she thinks she needs a man to be happy. I don't."
Bel Powley - Minnie
From the movie: The Jungle Book
"No matter where you go or what they may call you, you will always be my son."
talking to Mowgli
Lupita Nyong'o - Raksha
From the movie: Despicable Me 3
"It's okay to tell them no sometimes, too, you know. Moms need to be tough."
Miranda Cosgrove - Margo
From the movie: My Girl 2
"How can I do my job as a mother, if you don't do your job as a kid?"
lecturing Nick after he and Veda come in late
Christine Ebersole - Rose Zsigmond
From the movie: A Bad Moms Christmas
Your mom was probably pretty normal before she had you. But then you were born. And you didn't sleep for six months. So she didn't sleep for six months. And you refused to eat. And when you did eat, you would barf all over her clothes. And that made your Mom a little crazy. And then you fell off your bike and broke your arm. And then you got bullied in school and then you started dating that weird dude with the stick through his nose. And all those things? Made your mom a little more crazy. And then you got married and bought a house you can't afford and you raise kids who never say "please" or "thank you", shit, they can't even read, and all those things made your mom super duper crazy. And now you come into my office and go "Dr Karl, why's my mom so crazy?". And the answer is... You, motherfucker! You made your mom crazy! So be nice to your mom, 'cause you the one who fucked her shit up!
Wanda Sykes - Dr. Karl
From the movie: The Call
"Mom. Mom, you were always the perfect mother. You gave me everything that I ever wanted. And I love you. I love you so much. And I'm really sorry. Please don't ever forget me."
Abigail Breslin - Casey Welson
From the movie: Nocturnal Animals
"We all eventually turn into our mothers."
Laura Linney - Anne Sutton
You may also be interested in: