"White Nights" quotes
(1985)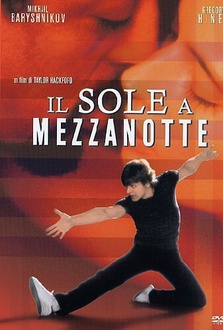 Title White Nights
Year 1985
Director Taylor Hackford
Genre Drama

Plot – A plane flying from London to Tokyo is forced to a risky emergency landing on a Siberian airport, which is actually a secret military zone. An American passenger is recognized by Chaiko, a KGB colonel, as Nikolai Rodchenko, a criminal wanted by the USSR. The Soviet agents capture him and Raymond, an African American who has changed his citizenship too, watches him. They make friendship and the KGB thinks Raymond will persuade Nikolai to stay in the USSR, but at the last moment the two men leave together and reach the Embassy. Chaiko is defeated but Raymond is still in the Soviet hands, so he's sent back to his country.
All actors – Mikhail Baryshnikov, Gregory Hines, Jerzy Skolimowski, Helen Mirren, Geraldine Page, Isabella Rossellini, John Glover, Stefan Gryff, William Hootkins, Shane Rimmer, Florence Faure, David Savile
show all
"White Nights" Quotes 4 quotes
"- Raymond Greenwood: Don't do this! He's just a goddamn dancer!
- Colonel Chaiko: Yes, I agree, not worth her life, is he? Vshtay!"

- Nikolai "Kolya" Rodchenko: The world will demand that you hand me over.
- Colonel Chaiko: The world. The world is overjoyed that we allowed a plane to land. We saved hundreds of lives. Only four people died.