"I am David" quotes
(2003)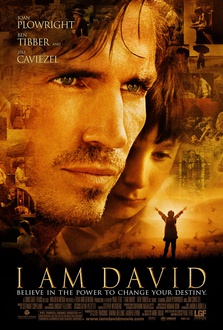 Title I am David
Year 2003
Director Paul Feig
Genre Drama

All actors – Ben Tibber, Jim Caviezel, Joan Plowright, Hristo Shopov, Silvia De Santis, Paco Reconti, Roberto Attias, Francesco De Vito, Paul Feig, Lucy Russell, Maria Bonnevie, Viola Carinci
show all
"I am David" Quotes 6 quotes
"There are an awful lot of people in this world who have nothing to say, but spend all their time talking."




"You have to look at paintings diffently from the way you look at other things. More closely and see what it says to you."




- David: My friend Johannes always used to tell me "Trust no one".
- Sophie: Life wouldn't be worth living if you did that.