"Mulholland Drive" quotes
(2001)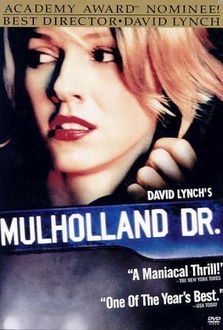 Title Mulholland Drive
Original title Mulholland Dr.
Year 2001
Director David Lynch
Genre Drama, Thriller, Mystery

Plot – Rita loses her memory after an accident on Mulholland Drive, Hollywood. The woman meets Betty Elms, an Australian actress who has just landed in Los Angeles. With her help, Rita tries to regain her memory and her identity. A man is haunted by a monstrous image. A director threatened by the mafia is forced to choose a stranger for his movie.
All actors – Naomi Watts, Jeanne Bates, Dan Birnbaum, Laura Harring, Randall Wulff, Robert Forster, Brent Briscoe, Maya Bond, Patrick Fischler, Michael Cooke, Bonnie Aarons, Michael J. Anderson, Joseph Kearney, Enrique Buelna, Richard Mead, Sean Everett, Ann Miller, Angelo Badalamenti, Dan Hedaya, Daniel Rey, Justin Theroux, David Schroeder, Robert Katims, Marcus Graham, Tom Morris, Melissa George, Mo Gallini, Mark Pellegrino, Vincent Castellanos, Diane Nelson, Charles Croughwell, Rena Riffel, Michael Des Barres, Lori Heuring, Billy Ray Cyrus, Tad Horino, Missy Crider, Tony Longo, Geno Silva, Katharine Towne, Lee Grant, Monty Montgomery, Kate Forster, James Karen, Chad Everett, Wayne Grace, Rita Taggart, Michele Hicks, Lisa K. Ferguson, William Ostrander, Elizabeth Lackey, Brian Beacock, Blake Lindsley, Adrien Curry, Tyrah M. Lindsey, Michael D. Weatherred, Michael Fairman, Johanna Stein, Richard Green, Conte Candoli, Cori Glazer, Rebekah Del Rio, Lyssie Powell, Scott Coffey, Kimberly Clever, Joshua Collazo, David Frutos, Peter Loggins, Theresa Salazar, Thea Samuels, Christian Thompson, , Phoebe Augustine, Jehshua Barnes, Elina Madison, Marc Kenneth Robinson, Samantha Schacher, Desi Singh
show all
"Mulholland Drive" Quotes 15 quotes
"It'll be just like in the movies. Pretending to be somebody else."


"I couldn't afford a place like this in a million years... unless, of course, I'm discovered and become a movie star. Of course, I'd rather be known as a great actress than a movie star. But, you know, sometimes people end up being both. So that is, I guess you'd say, sort of why I came here. I'm sorry. I'm just so excited to be here. I mean I..."

(continue)

(continue reading)

"- Cowboy: A man's attitude goes some ways. The way his life will be. Is that somethin' you agree with?
- Adam Kesher: Sure.
- Cowboy: Now... did you answer cause you thought that's what I wanted to hear, or did you think about what I said and answer cause you truly believe that to be right?
- Adam Kesher: I agree with what you said,..."

(continue)

(continue reading)




No hay banda! There is no band! Il n'est pas de orquestra! This is all... a tape-recording. No hay banda! And yet we hear a band. If we want to hear a clarinette... listen. Un trombon "à coulisse". Un trombon "con sordina". Sient le son du trombon in sourdine. Hear le son... and mute it... drop it. It's all recorded. No hay banda! It's all a...

(continue)

(continue reading)

"I think you're going to enjoy your espresso this time. I've done quite a bit of research, knowing how hard you are to please. This one comes highly recommended."

"- Betty Elms: Have you ever done this before?
- Rita: I don't know. Have you?
- Betty Elms: I want to with you."

"- Cowboy: There's sometimes a buggy. How many drivers does a buggy have?
- Adam Kesher: One.
- Cowboy: So, let's just say I'm driving this buggy. And, if you fix your attitude, you can ride along with me."


"Just forget you ever saw it. It's better that way."

"I love actors, all actors. We just get a little catty sometimes."




When you see the girl in the picture that was shown to you earlier today, you will say, "this is the girl". The rest of the cast can stay, that's up to you. But the choice for that lead girl is not up to you. Now... you will see me one more time, if you do good. You will see me... two more times, if you do bad. Good night.